Official Letters
Official Naval Letter Of Recommendation and Description of the Utilization of SCARS
OFFICIAL NAVYSPECWARCOM TRAINEE GUIDE For SCARS 300-Hour LEVEL-1 Instructor Course.
Navy SEAL Rights to Reproduce SCARS Training Material given by Jerry Peterson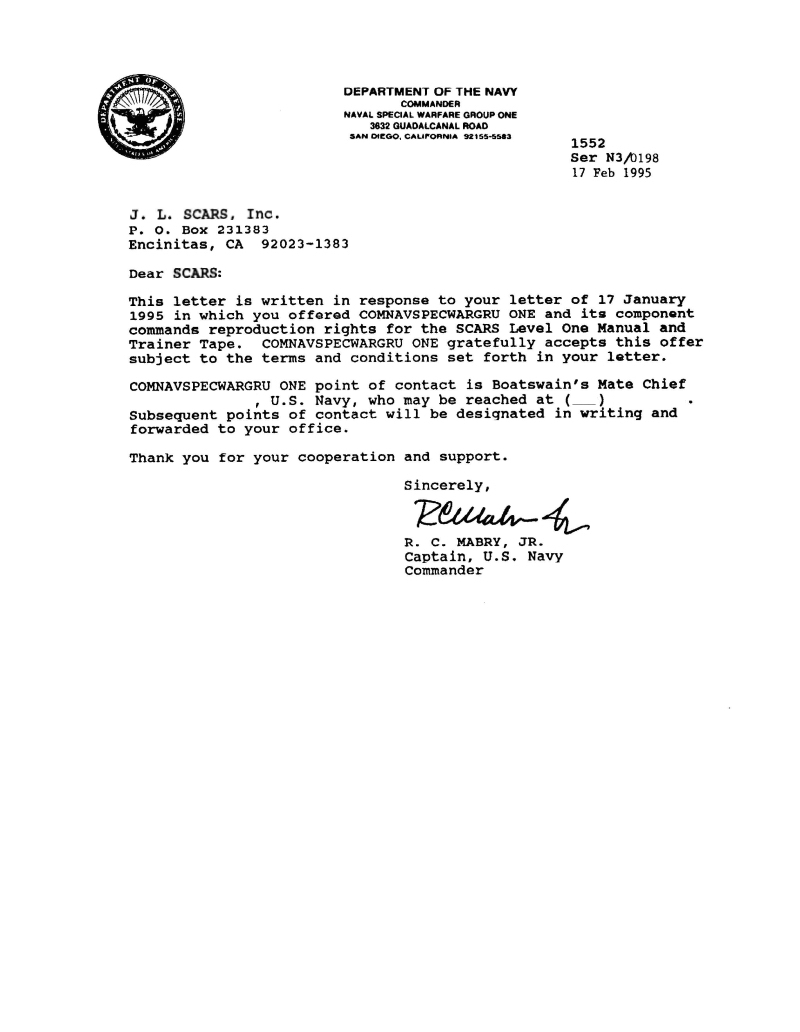 Above are real US DOD documents proving SCARS is real and became an official combat fighting school within the NAVY SEALs. Click each image to enlarge the document. "The SCARS project" as it was called, involved a lot more training that what's shown above. Beginning in 1987, Jerry Peterson personally trained Navy SEALs and other US Special Forces branches in several aspects of hand to weapon warfare, beyond what we divulge on the site. SCARS was taught "officially" via inhouse Navy SEAL SCARS Instructors. Mr. Peterson made history developing the first standardized combat fighting program for US Special Forces. For more information visit SCARS Development.